{category.name}
Please note: There is a damage waiver charge and sales tax applied to all items.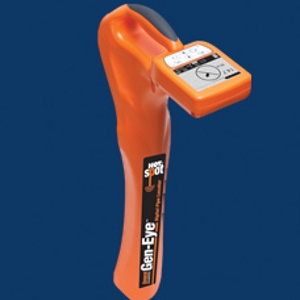 The new Gen-Eye Hot-Spot pipe locator makes locating easier than ever. Its total field antenna array and on-screen icons lead you right to your target, without the long learning curve
Whether you're an experienced pro or a first time user, you can quickly locate inspection cameras, sondes, active power lines and utility lines with pinpoint accuracy. No need to interpret numbers and bar graphs.
The easy-to-see auto backlit LCD display shows you the way with arrows that point you in the right direction every time. Utility line location and active buried power line locating is just as easy.
Rental Rates
Day

$90.00 minimum

Week

$270.00

4 Week

$810.00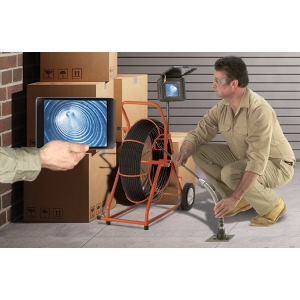 Gen-Eye POD with Wi-Fi, 200 ft. Gel-Rod, Self-Leveling Color Camera, Open Reel, and 2″, 3″ & 6″ Trap Skids, plus Hot Spot Locator with Padded Bag.
Rental Rates
Day

$195.00 minimum

Week

$585.00

4 Week

$1,755.00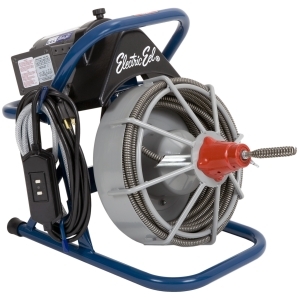 Manufacturer: Electric Eel
SKU: 754366
Model Number: EK-R-1/2IC50
The Model E drain cleaner is designed for shorter, small indoor lines such as a kitchen sink and also features a safety slip clutch as the Z5. This unit is heavy duty rental tough, portable, and easy to operate
Rental Rates
Day

$60.00

Week

$180.00

4 Week

$540.00